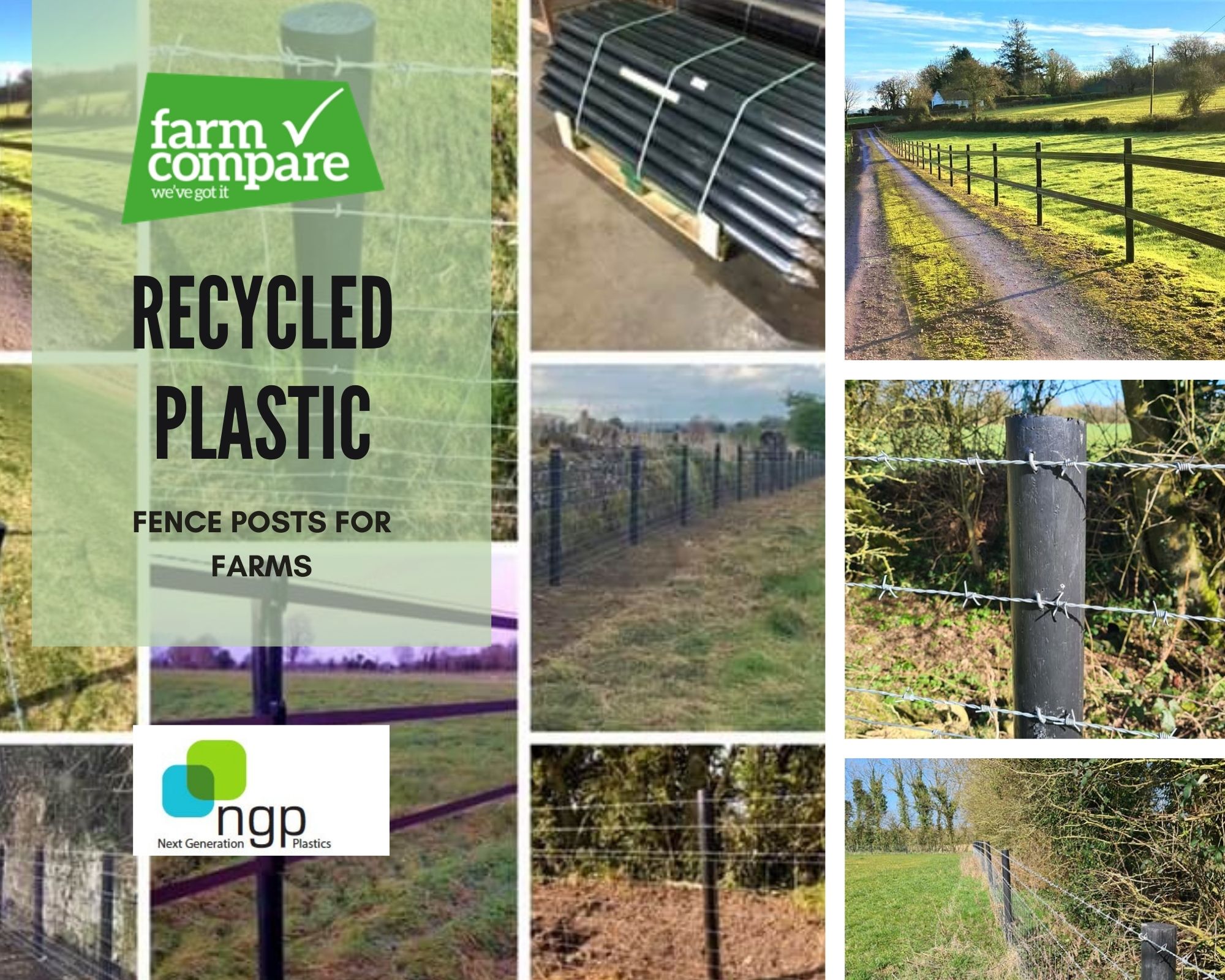 Recycled plastic takes on a new shape—fence posts for farms

Next Generation Plastics (NGP), a small engineering and fencing manufacturer based in Co. Meath in Ireland has come up with the fantastic and innovative idea of recycling plastic refuse bins and oil tanks to make durable fence posts for gardens and fields. Each plastic (HDPE Regrind) post has a 40-year guarantee and is approved for DAERA Environmental Farming Scheme (EFS) and Department of Agriculture, Food & Marine TAMS approved. These solid polymer plastic posts are acceptable for intermediate posts in grant-aid fencing works.
Of course, the great thing about buying a recycled plastic fence post is that it feels like the ethical move, plus it gives you a whole bunch of other reassurances. Buying an NGP post contributes directly to reducing plastic waste on the island of Ireland. But also— forget about repairing rotten wooden fencing or rusty metal for the next 40 years and forget about pulling out the tins of paint. Plastic fences don't corrode or splinter. And, if you want to redefine the boundaries of your field or garden, you just pull the fence posts up and plant them back in where it suits. Easy!
Check out all the benefits in our bullets below!
⇒ NGP's recycled plastic fence posts…
⇒ Don't corrode
⇒ Don't require painting or maintenance
⇒ Are removable and re-usable
⇒ Are long-lasting (40+ years)
⇒ Are made from recycled materials

Keen to find out more- check it out here