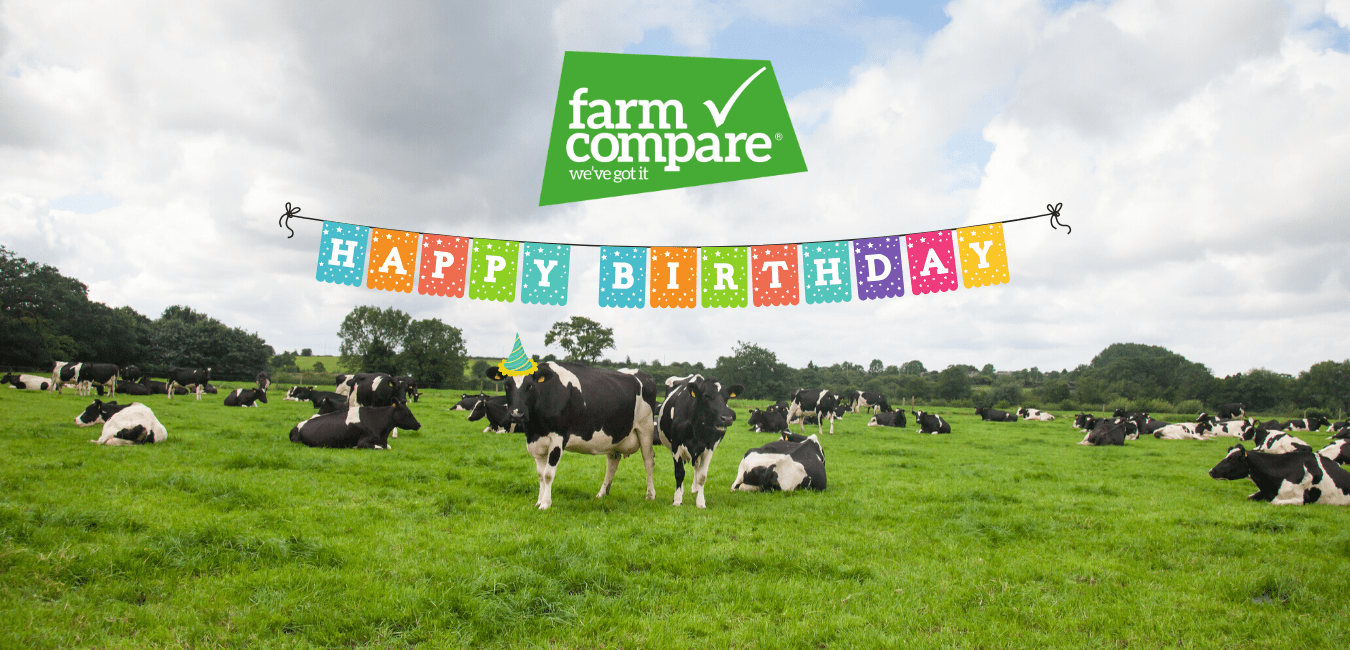 Farm Compare launched in May 2019 at the prestigious Balmoral Show and since then we've been helping farmers across the country research, price and purchase the equipment and machinery they need for their Farm.
We've brought on huge global brands and are supporting local and national dealers to reach farmers with a quick and easy online solution, making it a win win for everyone!
To celebrate our 1st Birthday we wanted to do something special to mark the occasion. We're giving away a fantastic prize of £250 or €250 off the price of machinery or equipment of the farmers choice.
With the 2020 Balmoral Show unfortunately postponed (and our 1st Birthday party too!) we didn't want the iconic dates in the agricultural calendar to go uncelebrated, albeit online!
To enter the prize draw all you have to do is:
1. Browse of extensive range of farm equipment and machinery
2. Click on 'get a quote' for the product you'd like to get £250 or €250 off
3. We'll receive your details and entry you into our prize draw!
Entries open 14th – 21st May Ts&Cs apply.
Good luck!