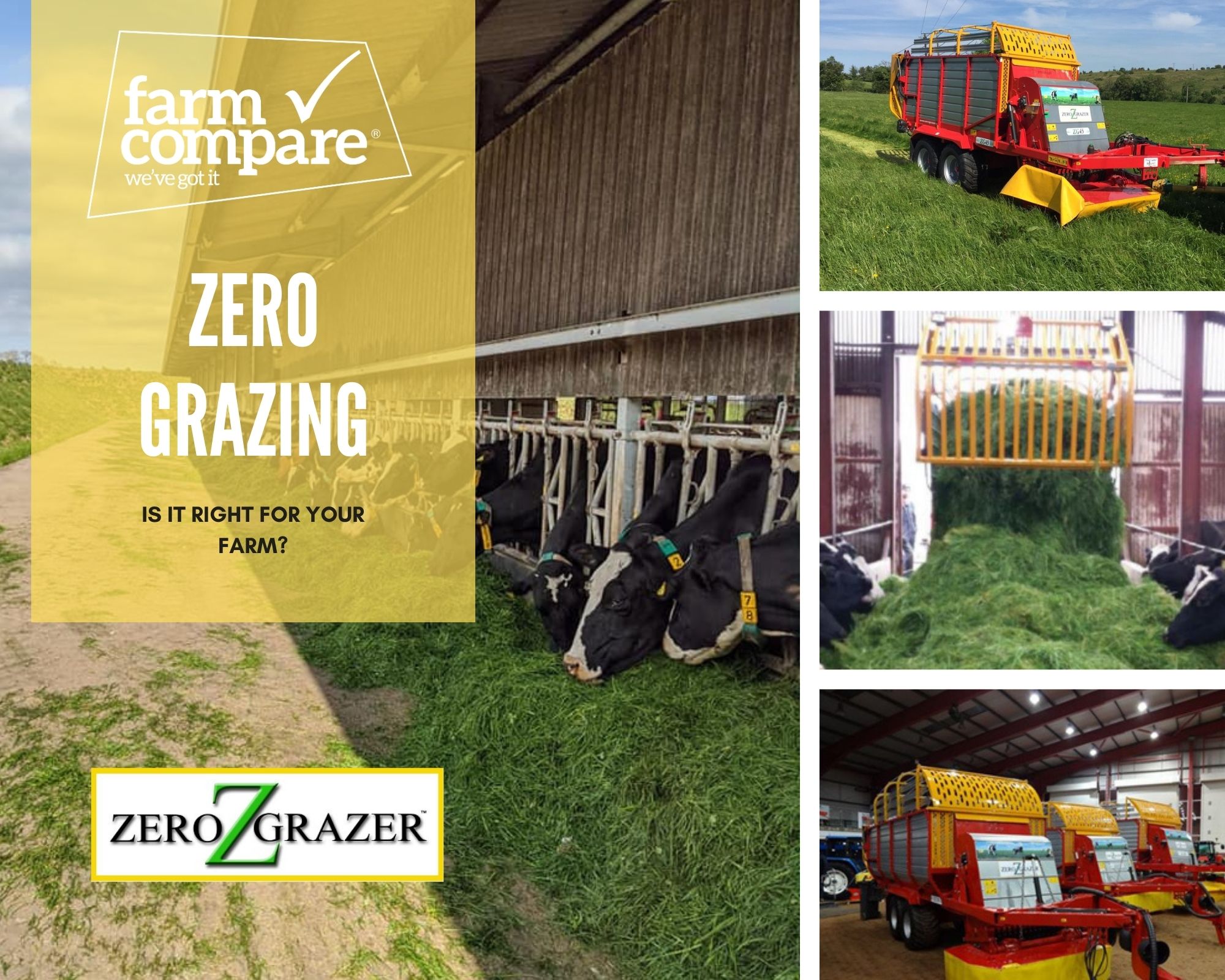 While grazed grass remains the cheapest forage available, in recent years there has being a growing interest in zero-grazing or cut and carry as it is often referred to; with many farmers using it during the shoulders of the season or throughout the grazing season on fragmented farms.
In 2018 Agri-Food and Biosciences Institute (AFBI) research had indicated an increase of 15% in grass utilisation in zero-grazing systems, compared to conventional grazing systems.
Until recently, there had been almost no research commissioned on Zero Grazing systems. With this and the increasing popularity of the system in mind, AHDB Dairy and AgriSearch commissioned separate but complementary research studies on cut and carry at Scotland's Rural College and the Agri-Food and Biosciences Institute. From this research, they produced a guide exploring the potential role of zero-grazing on Dairy Farms and established best practice guidelines for farmers, access the guide here
Farm Compare catches up with Niall O'Reilly of Zero Grazer to discuss the many benefits of investing in a Zero Grazer:
⇒ Reduces high feed costs and move to an increased grass diet.
⇒ Higher animal performance compared to grass silage with increase protein and butterfat. Quality grass = quality milk.
⇒ Avoid land damage. Take the pressure off grazing ground in wet conditions.
⇒ Increased grass growth. Increase your grass growth and utilisation.
⇒ Make use of all your land. No need for the logistical nightmare of walking cows long distances.
⇒ Flexibility on wetter farms, potentially allowing grass in the diet earlier in the season.
⇒ Consistent grass residuals across the season.
In terms of best practices, the key factors to keep in mind are:
⇒ Keep grass fresh by cutting a minimum of twice a day is recommended.
⇒ Ensure zero grazed grass older than 12 hours is disposed of due to degradation and heating.
⇒ Silage – swards that have exceeded grazing cover should be cut out of the rotation and used for silage.
⇒ Potentially grass cut in the afternoon will have higher sugars, lower free nitrogen, and fibre.
⇒ Balance minerals, particularly magnesium to avoid deficiencies.
⇒ Zero Grazer top 5 tips for looking after your machine:
⇒ Regular oiling of the chains on the conveyor is recommended to be carried out weekly.
⇒ To grease all greasing points.
⇒ Ensure excess grass is cleared out to minimise old rotting grass from the conveyor and door latches building up.
⇒ Check the tension on the elevator chains and floor chains.
⇒ Replace worn cutting knives.
Zero-grazing is certainly a useful method of grassland management, providing flexibility in allowing the grass platform to be increased beyond walkable acres and increasing stocking density. It is a solution that should be assessed on the pros and cons for your specific farming situation.
View the Zero Grazing options here to search, compare and connect now with a Zero Grazing product specialist.