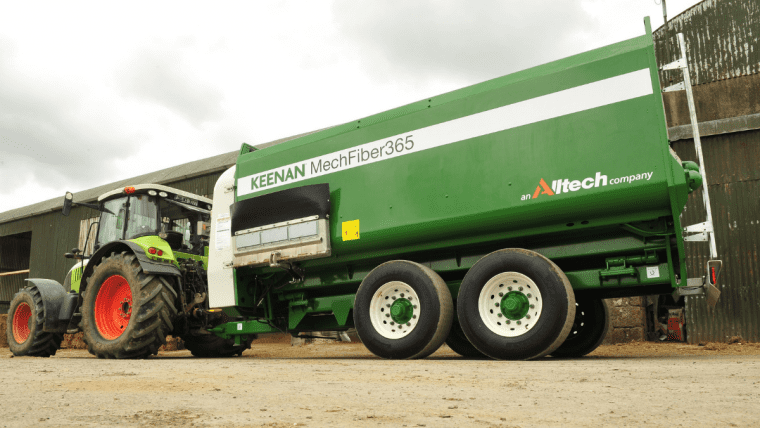 Leading innovator in their field
Keenan, owned by Alltech, was validated as the first environmentally sustainable diet feeder in the world by the Carbon Trust.
The Carbon Trust has validated that reduced methane output can come as a result of improved feed conversion efficiency (FCE) in livestock. Having investigated the output from the KEENAN diet feeder and reviewing data from the KEENAN controller, the Carbon Trust has established that the KEENAN machine can reduce methane emissions. KEENAN estimates this can lead to as much as 25 percent less methane when a below average herd receives rations from the KEENAN diet feeder and the KEENAN Controller.
View the KEENAN range here