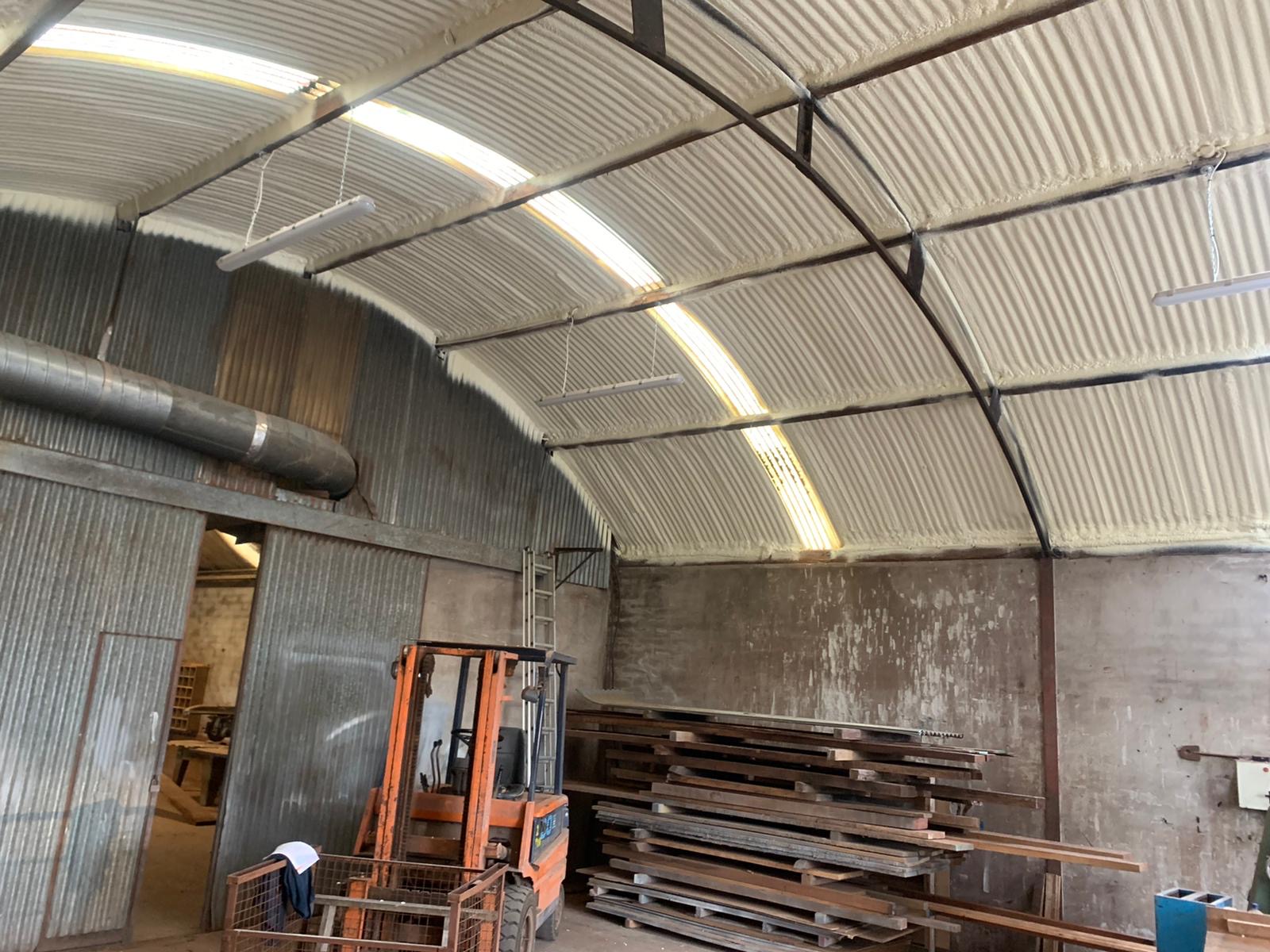 Save energy, save money with CosyInsulation!
As a farmer or agricultural business owner you'll be familiar with the constant challenge of managing fluctuating operating costs throughout the year. Whether it's powering machinery, maintaining clean drinking water for livestock or regulating temperatures of sheds and storage buildings, the need to find efficiencies with these overheads is crucial in maintaining farm performance and profitability.
Thankfully help is at hand from CosyInsulation, the UK and Ireland's leading spray foam installation specialists. Heating costs in winter and cooling costs in summer can be sizeable bills for farmers but with CosyInsulation's innovative spray foam insulation, thermal efficiencies can be achieved all year round.
To improve temperature management, reduce condensation and control damp in animal enclosures, feed storage, milking parlours, crop stores, sheds or outbuildings, CosyInsulation has been trusted by farmers as a safe and quality solution for many years.
Spray foam insulation is a lightweight, durable, and versatile insulation that is sprayed directly onto internal roofs. Boasting the industry's strongest performance in energy efficiency and energy cost savings, Lapolla Spray Foam and Thermo-Flex Insulation technology is a sustainable roofing system designed to protect, waterproof and insulate agricultural roofs.
Insulating your farm buildings can have many benefits which include:
• Improving energy and cost efficiency of your farm
• Maintaining stable temperatures for livestock to increase milk production and reduce herd turnover rate
• Storing crops free from condensation
• Reducing the potential for mould and mildew growth as a result of damp
• Control air quality and moisture movement
• Insulate liquid, cold and grain storage tanks to maintain produce quality
This high-performance insulation that is specifically designed for the agricultural industry can withstand the harshest of agricultural environments available for both new construction and retrofit applications. The spray insulation strengthens the overall structural integrity of the building and can prolong its lifespan. Speed of install and ease of application means minimal disruption to your farm.
There's never been a better time to find out more about how spray foam insulation can reduce your farm energy bills. Take advantage of the good weather and get prepared for those winter months ahead.
Visit CosyInsulation to get a free quote for your farm.