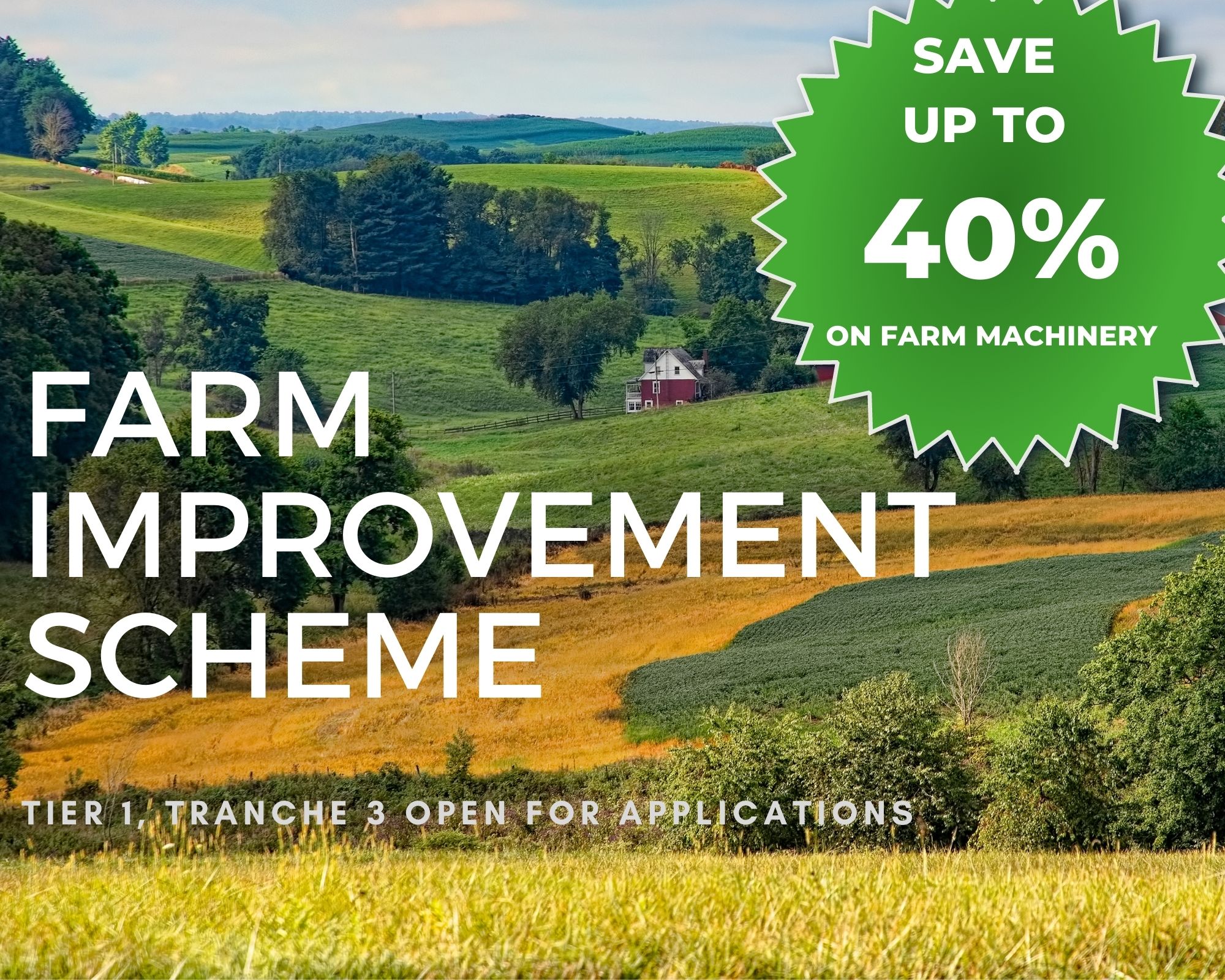 Farm Business Improvement Scheme – Tier 1, Tranche 3 opened for applications on 2nd November 2020
Farmers across Northern Ireland can now apply for funding of up to 40% towards new agricultural machinery and equipment costing from £5,000 to £30,000, from a list of eligible items. Farm Compare has many of the approved machinery items available now, from slurry items to feeding bins, soil aerators, diet feeders, toppers and cattle trailers.
Let us take some of the hassle out of your research and get your quote through us today.
Here's how it works....
1. Select a product on Farm Compare (we have over a 100 products that meet the grant criteria)
2. Click the 'Locate a dealer' option and enter your details
3. One of our registered dealers or manufacturers near you will give you a quote for the product which you can use on you grant application form – don't worry there is no commitment to purchase at this stage
It's that easy!
So lets get started, here are some links to the relevant eligible items listed on Farm Compare
Some of the key documents that you may need for your application:
Guide for completing the online application form
Need some further assistance?
Tier 1 of the FBIS-C is administered by Countryside Services Ltd on behalf of the Department of Agriculture, Environment and Rural Affairs (DAERA). If you require assistance please contact Countryside Services Ltd at:
Email: tier1@countrysideservices.com
Or pick up the phone to them: 028 8778 9770
Don't forget the closing date for receipt of completed applications is 4pm on 04 December 2020 - Good Luck!