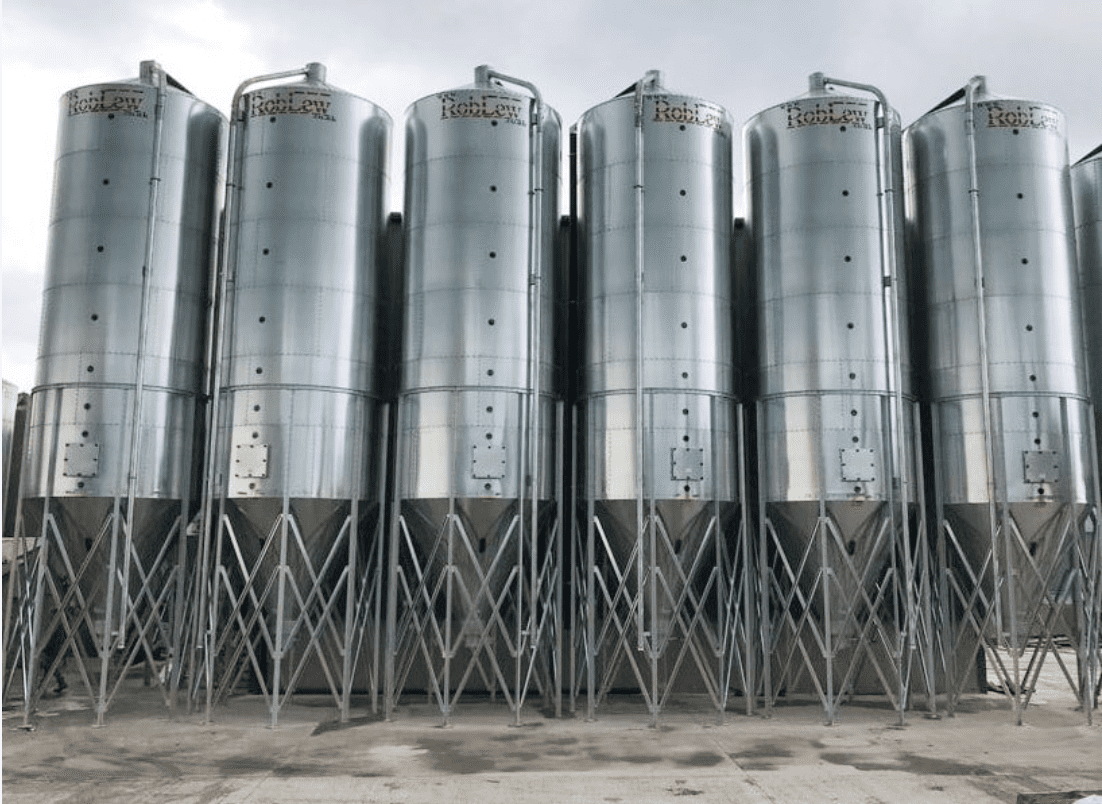 We recently spoke to silo manufacturer and supplier Roblew to get some top tips for farmers who may be considering purchasing a new silo. Roblew have been manufacturing silos at their County Tyrone site for over 30 years and installing these on farms across Ireland, Scotland, Wales and England - so it's fair to say they a lot of experience!
Roblew silos are available to view on Farm Compare where you can get a quote for the product that matches your requirements, here's some helpful tips to find the one that's right for you.
1. Consider location
Think about where you plan to locate the bin, remembering fill points. RobLew's are located on the right hand side for single bins and on both sides for split bins. You will need to ensure clear and easy access to fill and unload
2. Prepare your base
It is recommended that you have your concreate based in place a week before deliver of your new silo RobLew recommend the following base sizes to suit the relevant silo bin size
- 9ft² base for 4.5 – 16Tonne bins
- 12ft ² base for 18 – 26 Tonne bins
- 14ft² base for 32-35Tonne bins
3. Know what size you need
While you may want to get the biggest silo bin to get a better rate on the feed, you still want the feed to be fresh and that means not having the feed sitting in an oversized bin for too long, so consider this when deciding on the best size for you:
- How much feed do you use in a week?
- How often do you want delivery?
- Weigh up the benefits of buying in bulk against performance, as feed quality can impact your animals performance
4. Review the details
Some important points to look out for when reading the specification of your new silo bin
- Check with your Auger manufacturer the size of boot being used.
- Consider weigh cells / load cells which can be used to monitor feed levels.
- Consider if a cyclone is required as it connects to the silo exhaust via a steel pipe and collects the dust that would normally escape during pneumatic filling.
- Consider bagging chutes on the bin and decide if you will use them. As often these are requested but rarely used and the downside is the feed can start to rot in them over a period of time if not used.
To view the Roblew silo bin rangeon Farm Compare and get a free quick quote for the size and spec you require, simply check out our silo bin section.