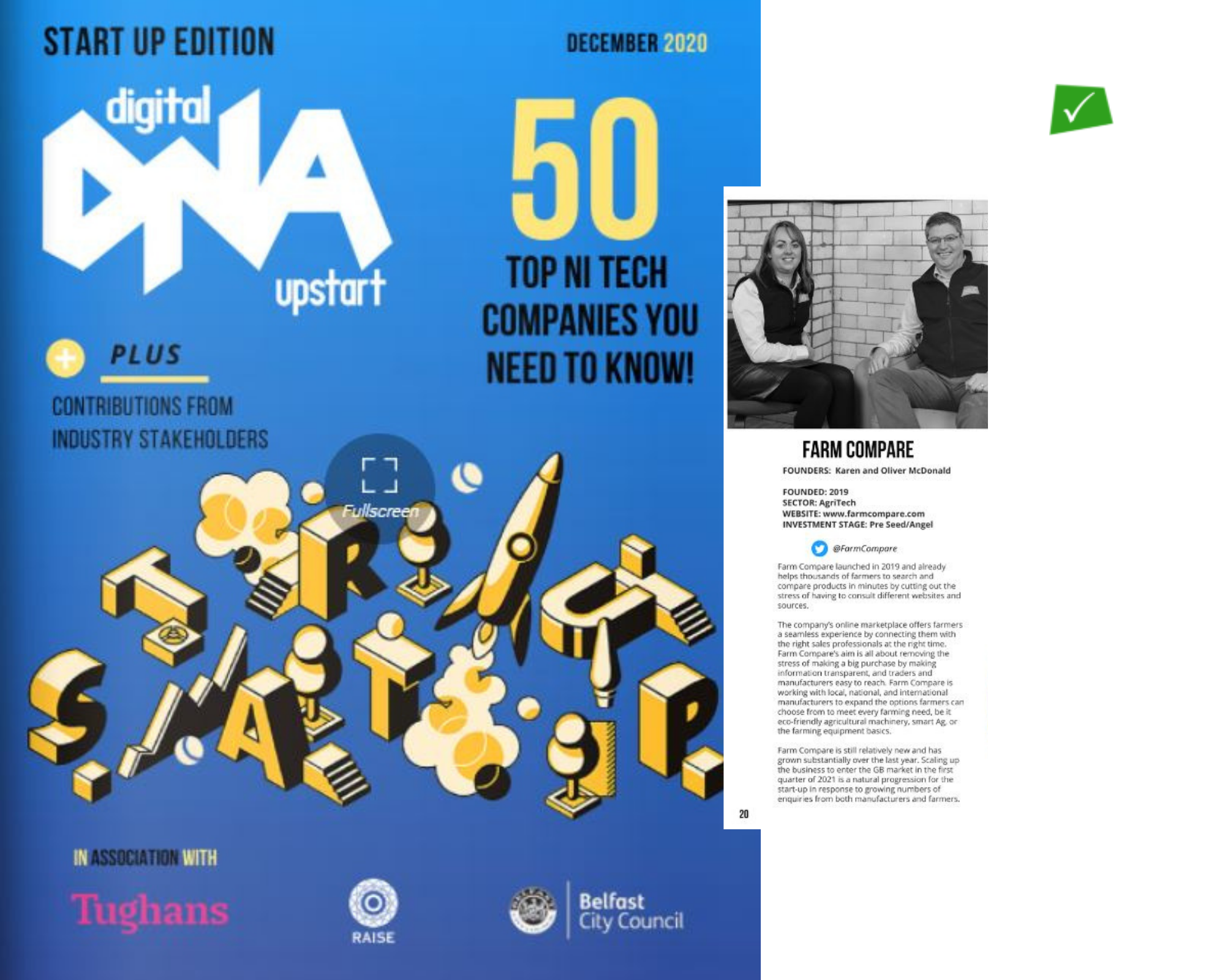 TOP 50 NI Tech Startups you need to know about!
2020 saw Farm Compare Kick off with Silicon Republic listing us as 1 of 20 Agri European start-ups that are developing the technology to offer efficiency to a whole new level.
With the challenges that Covid-19 has brought to all industries, it is a welcomed boost to end 2020 with the news the Farm Compare has been included as one of the Top 50 NI Tech Startup!
Farm Compare are proud to stand alongside the prestigious startups listed as the TOP 50 NI Tech Startups you need to know about, published by Digital DNA HQ
Read this and more about the NI Tech Scene here